Your Home Should Only Be Shown On YOUR Terms
When I was in High School here in Tallahassee at Rickards High School and first started driving I was pretty proud of my new-to-me Honda Accord. We nicknamed her "Holly" and my older brother and I spent the better part of a weekend one time installing a new stereo, amplifier and speakers. Not long afterwards as I walked to my car after school I realized that my car and three others nearby had been burglarized and all of that equipment had been stolen. All of the student-victims were appalled, angry and frustrated that this had happened. In short, we felt violated. And those were just cars! I can imagine that a homeowner would feel those same emotions 100 times over if someone burglarized or otherwise seriously disrespected their home.
Sir Edward Coke, an English politician, is first credited for using the phrase "A man's house is his castle". This concept had quite a bit of bearing in the formation of the US Bill of Rights, especially the fourth amendment which addresses the idea of unlawful "search and seizure". As REALTORS we must always remember that we are entrusted with both a very sentimental and also a very valuable asset when our customers trust us to be in their "castles".
This week the Tallahassee Board of Realtors added an announcement to the introductory page of the Multiple Listing System (the database agents use to access all listed property information) shown below:
The message was placed to remind agents, brokers, appraisers, etc. that listed property should only be accessed according to the showing instructions listed in the system. There have been instances where showing agents failed to follow given instructions and encountered armed alarms, day-sleeping occupants, aggressive animals, or children home alone. A professional's failure to follow stated showing or access instructions is not just inconsiderate but can also be regarded as unethical. The REALTORS' Code of Ethics outlines specific standards of practice which require agents to follow the instructions of the Sellers and Listing Agent when showing property.
When selling your home you can help your agent by:
Setting simple, realistic showing appointment procedures

Outlining any special instructions clearly

Using display signs where needed to address specific needs

Communicating any concerns back to your listing agent

As a home shopper, there are many great ways you can also be sensitive to this issue:
Use the available technology tools to accomplish as much 'window shopping' as possible online. You can view Tallahassee MLS listings here

Work with a savvy, professional agent. If you don't already have one, choose one here

Give your agent ample time to make appointments

Arrive timely to scheduled showings

Help your agent ensure lights are off, doors are locked, etc. when leaving homes you've viewed
When working with our team you can always trust that our associates will be diligent in attending to these details. It's just one more reason why we on the Integrity Realty Leaders team say our slogan is "Real estate done right".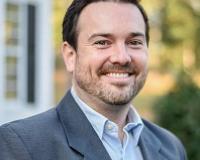 Author:
Kenley Stringer
Phone:
850-320-7653
Dated:
January 29th 2017
Views:
411
About Kenley: Raised in Tallahassee from 3rd grade onward, Kenley has an intimate understanding of the North Flori...