Attention All Medical Doctors
Are you an MD or even a Resident looking to buy a home? If so, I have the perfect loan program for you! Medical students often face an up hill battle in attempting to purchase a home right out of school. It is all too often that Medical students come out of college with large student loan debt and a lower temporary salary that inhibits them from purchasing a home. One of the biggest qualifiers for a mortgage is your debt to income ratio (DTI). DTI is simply the percentage of your monthly gross income you use to pay off your monthly debts (, auto loans, student loans, credit cards, etc). As you can see, most Med students come out of college with have a very high debt to income ratio because of their student loans and lower starting salary. The next obstacle they face is in regards to length of employment. Most lenders require you to work in your position for 1-2 years before they can qualify you based on your current income. Most med students are just starting out in a new position and often times are moving to a new city. For these graduates, showing a 1-2 year job history is just not possible. With this new in house loan program offered by VanDkye Mortgage you can overcome these two huge obstacles. With this loan program you can close a loan based on a contract for employment. That means you can qualify for your home without having even started one day on the job! You can also qualify without your student loan payments being factored into your DTI. If you are already working in the industry, you can even use raises that are not in effect yet to qualify. On top of all that, you can purchase your home with as little as 5% down payment.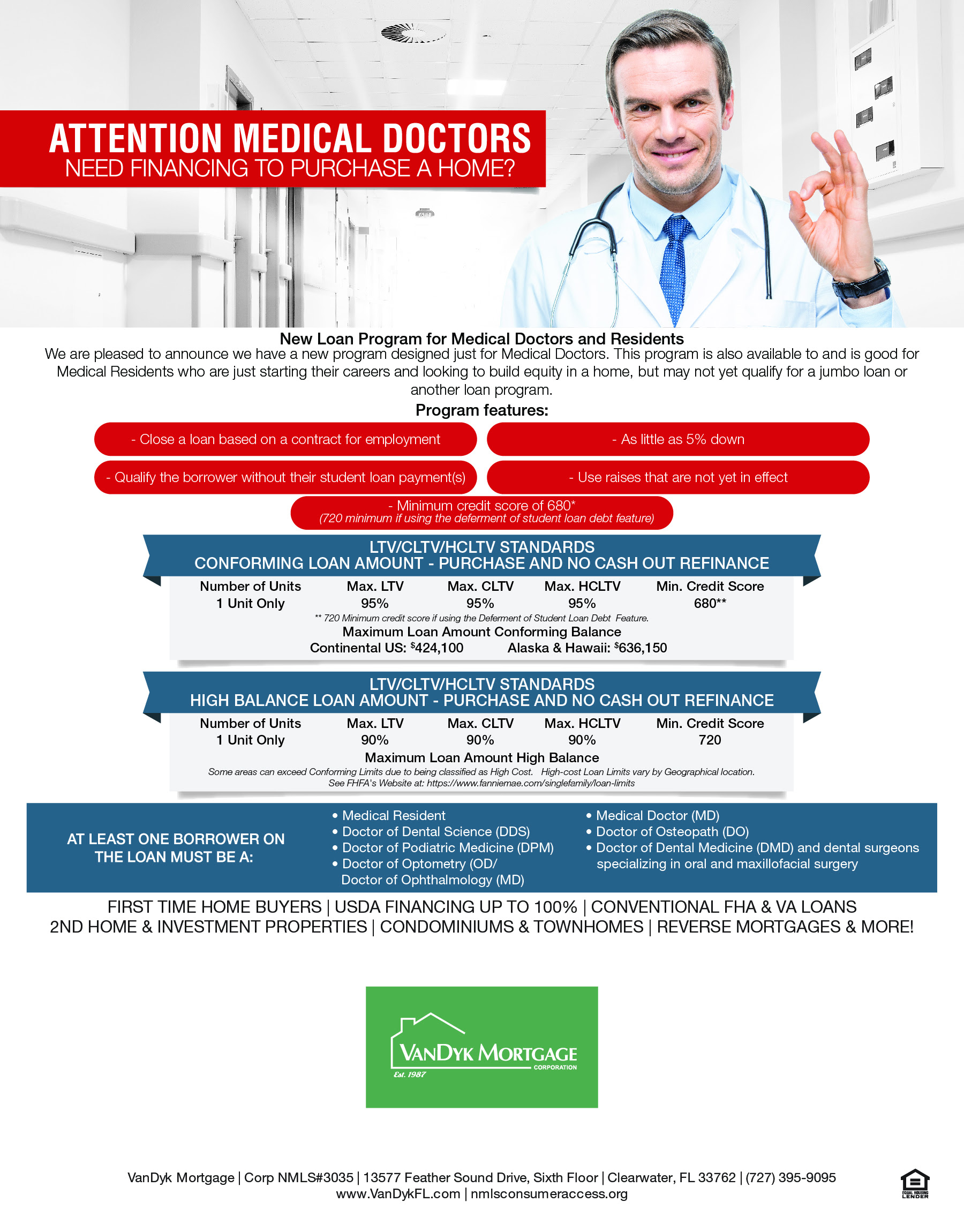 Author:
Chris Myrick
Phone:
850-591-1956
Dated:
June 30th 2017
Views:
341
About Chris: As a college student Chris began working with one of our affiliated companies, Rent With Integrity P...